l'Escargot : 15 years of Glamping!
We started with a Cottage, soon a glamping tent was added and slowly we grew to the 4 different glamping accommodations we have today. Choose the one that suits you best (or try them all!)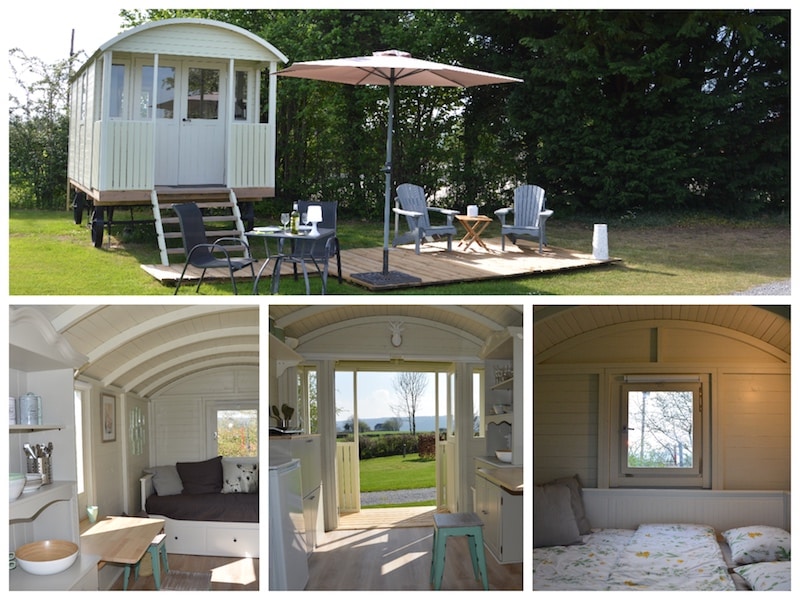 Glamping Shepherd's Hut
---
Our wooden nostalgic Glamping Shepherd's Hut is a cozy cocoon from which to explore the area. The height (5 stairs) offers you a beautiful view of the surroundings.
Romance at its finest!
Glamping Tent Deluxe
---
This comfortable canvas tent with (box spring) beds offers you all the space you need. A parasol provides shade (or acts as an umbrella at worst). Sitting in front of your tent, bare feet in the grass for breakfast, a glass of wine, a cup of tea and a good book or a BBQ….
Just like a hotel room (but in a tent)
Glamping Safari Tent
---
Complete with a kitchen, bathroom, lounge with crystal chandelier and two bedrooms. You hardly need to bring anything with you.
With the whole family (max. 4 pers.) into the Glamping Safari Tent!
For questions : Whatsapp (bottom right button)
or send us an email